Welcome to SACVF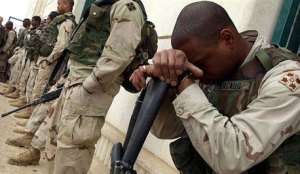 With the Afghanistan and Iraq wars officially at an end, there have been over 1.5 million Americans who served overseas in support of the War on Terror since 2001.
Over 52,000 of these Veterans sustained some form of combat-related injury; and the VA estimates that up to 30% of these Veterans sustained some level of PTSD. An additional 300,000 Veterans is estimated to have suffered some level of Traumatic Brain Injury according to recent reports by the Defense Veterans Brain Injury Center (DVBIC). And, this does not include those Veterans who have already served in places like Vietnam, Korea or the first Gulf War.
All Veterans and their Families require additional support when they return home. Things are not how they left them. Communities have grown. Each of us face challenges everyday, but what if you were in a new community and no family within 200 miles? This a simple as child care, emergency repairs, medical needs and other challenges we toil with each day to maintain a good living situation and support for our families. Life is not easy, but living it knowing that you can reach out to community partners in times of need can make it just a little bit easier.

The San Antonio Coalition for Veterans and Families (SACVF) works to support Servicemembers, Veterans and their family in and around Bexar County and the Alamo region of Texas.
We not only help Veterans, we support the needs of immediate family members, widows and caregivers of our nation's Heroes. No Veteran ever served alone, and SACVF is here to help ensure they never feel alone again!