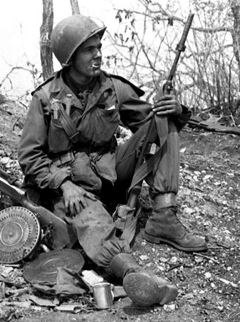 In 2007, a Disabled Vietnam Veteran with a big heart was on a book signing tour for a novel he co-authored titled "Back from War: Finding Hope and Understanding in Life After Combat." He wrote about his, and many other contributors, experiences in combat and how they shaped his life. Enjoying the conversations while talking with thousands of Veterans who appreciated his efforts to remember those who were no longer with us, a pattern emerged. After speaking with over 5000 Veteran families a sense of frustration, confusion, anger at the system of care that was supposed to ensure their needs were accommodated caused more problems than good. An idea developed to help unite the service providers into working together. Although many supporters thought this was a novel idea, no one felt that it would work. There was too much competition and no one wanted to think of helping Veterans as a united effort. It was in this chaos that the San Antonio Coalition for Veterans  was formed; and in 2013 transformed to the San Antonio Coalition for Veterans and Families.
SACVF is a non-profit organization that aims to ensure the needs of our past, present and future Servicemembers, Veterans, Families, Caregivers and Survivors does not go unnoticed. We are an organization of Veterans, family members and proud supporters who believe that by working together, we can bridge the gap left by our government and some community programs.
SACVF believes that there are many proud American's who are willing to work hard to accomplish and resolve difficult problems for our new generation of Warriors and that a positive return to society can be achieved through teamwork and perseverance.